Key questions from patients often are:
How long until I get better? 

What is the plan to get there?
Everyone is different and there are a variety of factors influencing recovery time, but here at PHYSIOSOUTH we strive to offer clarity and partnership to ensure your recovery is the best fit for you and helps accomplish your goals.
HOW?
PHYSIOSOUTH core interventions are centered around our management paradigm: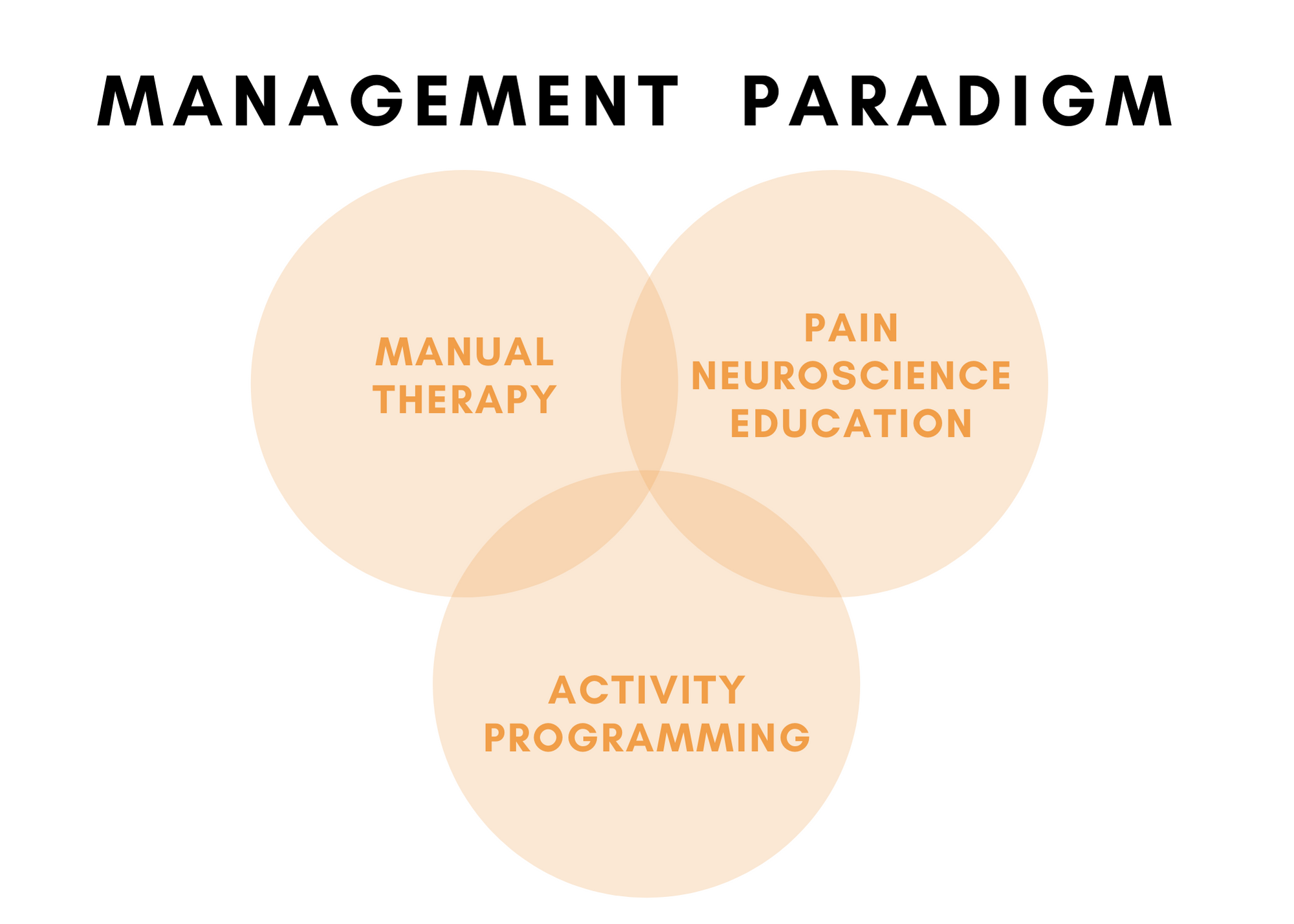 Each of these interventions will have greater/lesser emphasis based on individual and clinicians expectations and tissue tolerance through their Journey of Care.